PARTNERS
---
DUTH
Democritus University of Thrace (DUTH) was established in July 1973, named in honour of the ancient Greek philosopher Democritus, who hailed from the town of Abdera in Thrace. The University is currently operating seven faculties and eighteen departments in four cities of Thrace. The university contributes to the graduate and post-graduate education in Greece, relying on the quality of teaching and the high research level and has secured a place among the best Greek Universities. DUTH is an autonomous public entity, supervised by the Greek State through the Ministry of Education and Religious Affairs.
DUTH participates in the project through the Department of Forestry and Management of the Environment and Natural Resources, which was founded in 1999 and it is located in the town of Orestiada. The main objectives of the Department include the promotion of the sciences of forestry and the environment with particular emphasis in fostering and advancing scientific knowledge in the area Natural Resource Management, as well as in training of highly qualified personnel capable of investigation, research, and applied use of advanced technologies for the development, improvement, protection and management of forests and forest lands and the natural environment.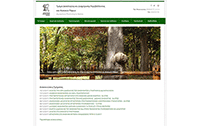 www.fmenr.duth.gr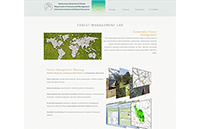 Forest Management Lab
---
KTU
Karadeniz Technical University (KTU), is a public research university in Trabzon in Turkey. It was established in 1955 and it is the fourth oldest university in Turkey, and the first university established outside İstanbul and Ankara. It is funded mainly by the Turkish Parliament. KTU consists one of the largest universities of Turkey as it contains 80 departments in 17 faculties, 7 institutes, 4 higher education schools, about 50 programs in 13 vocational schools, many research and application centers, about 2150 teaching staff (with about 900 holding Ph.D.s), and about 55,000 students.
KTU participates in the project through the Faculty of Forestry, Department of Forest Engineering. The Department of Forestry Engineering has been part of the Karadeniz Technical University since 1971. In the early years until 1978, education was mostly supported by academicians coming from the University of Istanbul, Faculty of Forestry. With a total of 64 staff members, the department is now one of the strongest departments in Turkey. The programs of the department include watershed management, forest management, botany, entomology & protection, geodesy & fotogrammetry, silviculture and forest soils & ecology.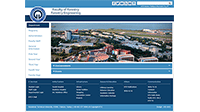 Faculty of Forestry Engineering